An Accountant You Can Rely On
NCI could not function save for the tireless efforts of its outstanding employees, and Faye Du does more than her part. Often staying after hours to ensure NCI's finances are running smoothly, Faye is a dedicated and much appreciated asset to NCI. Read on to learn more about Faye's role at the company and how she came to work at NCI!
Trust Worthy
Always honest, truthful and principled.
Experienced
Over 13 years in the engineering and accounting field. 
Professional
Punctual, dependable, reliable and respectful. 
Here at NCI, Faye Du, CPA is the superwoman that keeps the company running and makes sure everyone gets paid. In addition to helping NCI thrive, Faye is also a loving mother and passionate gardener who came to the USA from Beijing, China and has been a Toledo resident ever since.
Check out the interview below to learn more about Faye, China, her role at NCI and the wonderful life she has established in Toledo, Ohio.
The History of Accounting
Money. It's a topic of concern to everyone regardless of race, gender, where they live or what they do. Whether they have just enough to get by, or so much they don't know what to do with it, the power to purchase what we need, and earn enough to survive is intricately linked to how well people can track and manage the money they do have.
Money, however, has not always existed, at least not in the form and tradition of use that we see today. In early history, people used a system of barter and trade for the items they needed. Money came along much later, coinciding with the development of agriculture and shift from a nomadic form of life to one of permeant residency in small towns and villages.
Village life allowed for the pursuit of careers not directly tied to food production, thus a medium of exchange was necessary to compensate those employed in non-agricultural trades (e.g., doctors, soldiers, and teachers).
Bartering and exchanging goods was not always feasible or even practical, so commodity money was developed to facilitate exchanges.  Early forms included livestock and plant products, tea, fishhooks, cows, whale teeth and cowry shells (9000-6000 BC) (Davies & Davies, 1998; Wonderopolis, 2018) but these items had a short shelf life and were not easy to transport.
Money needed to be portable, durable, divisible and acceptable to anyone (The Federal Reserve Bank, 2018). While no one knows when modern day money was first "invented," these problems were solved with the advent of metallurgy, and historians began seeing metal objects used as money as early as 5,000 BC. The Lydians became the first Western culture to mint coins in 700 BC (Bellis, 2018), and the issuing of paper money has been traced to ancient China, dating back to around 960 AD (Bellis, 2018).
Coinciding with the advent of money was the development of accounting. Ancient records have been found in Mesopotamia dating back to 7000 BC demonstrating the first record-keeping of crop and herd growth (Fremont College, 2018). Roman historians later recorded public revenues and other fiscal transactions such as taxation, state treasury reserves and the number of slaves and freemen (Fremont College, 2018).
Today, the AICPA (American Institute of Certified Public Accountants) is the governing and accrediting body for accounting in the US, dating back to its founding in 1887. Those wishing to join the field must earn their certified public accountant (CPA) license through the AICPA, which develops and grades the CPA examination, in addition to monitoring and enforcing compliance with the profession's technical and ethical standards (AICPS, 2018).
Why all the regulation? Because a good CPA is worth with their weight in, well, money! From helping people maximize their refund and complete their taxes accurately, to keeping a business afloat, CPAs are a vital part of any small or large business – enabling executives to make informed business decisions and keeping clients and employees happy (and paid).
References
AICPA. (2018). AICPA Mission and History. Retrieved from https://www.aicpa.org/about/missionandhistory.html
Bellis, M. (2018, April 30). The History of the Man-Made Invention of Money. Retrieved from https://www.thoughtco.com/history-of-money-1992150
Davies, G., & Davies, R. (1998). A comparative chronology of money. Journal of Management History (Archive), 4(3), 160-185. doi:10.1108/13552529810230978
The Federal Reserve Bank of St. Louis. (2018). Functions of money, economic lowdown podcasts | Education Resources | St. Louis Fed: Volume 1, Episode 9. Retrieved from https://www.stlouisfed.org/education/economic-lowdown-podcast-series/episode-9-functions-of-money
Fremont College. (2018, September 21). History of Accounting – Introduction to Bookkeeping | Fremont College. Retrieved from https://fremont.edu/history-of-accounting/
Wonderopolis. (2018). Who Invented Money? Retrieved from https://wonderopolis.org/wonder/who-invented-money
Faye's job encompasses a wide range of financial responsibilities
Accounting Records 
Computing monies owed, payments received, and ensuring that employees are paid properly and on time.
Financial Planning
Assess financial operations and make best-practices recommendations to management. Suggest ways to reduce costs, enhance revenues, and improve profits.
Billing & Audit Defense
Examining financial statements to ensure that they are accurate and comply with laws and regulations. Organizing and maintain financial records, and billing clients for work we have done.
Managing Motherhood and Money
History 
Where were you born/where did you grow up?
The Scoop
I was born and grew up in Beijing, China. I have lived in Toledo for about 13 years.
Education
Where did you go to school/become a CPA?
The Scoop
I received my bachelor degree in engineering in China. I received my Master of Science in Accounting at the University of Toledo. I received my Ohio CPA permit while I was working for NCI.
Previous Life
What did you do before coming to NCI?
The Scoop
I was a student at the University of Toledo, getting my Master of Science in Accountancy degree. At the same time, I was an adjunct Chinese language instructor at Owens Community College. After I graduated, I looked for an accounting job. My friends referred me to Mr. Chang.
Why Accounting
What first interested you in accounting?
The Scoop
I like playing with numbers. I enjoy doing accounting reconciliations.
Working at NCI
What do you like most/least about your job?
The Scoop
Most: I ensure that our employees get rewarded for their hard work. I enjoy providing information about the financial health of the company to our management group, such as the profitability of the company.
Least: I have to sit in front of a computer for a long time, and my eyes get tired easily.
Family
How many Children do you have? What are they doing now?
The Scoop
I have two sons; one is 21, and the other is 18. My older son is a senior at the University of Chicago. My youngest son is a freshman at Brown University.
Talents/Hobbies
Do you have any talents or hobbies? What do you do in your free time?
The Scoop
I enjoy gardening. I grow potted flowers and vegetables in the Summer. I water my flowers, play card games, watch TV, walk with my friends, travel and shop. I read magazines related to money and investments when I have time.
Eating Well
What are your favorite places to eat in the area?
Vacation
What is your favorite family vacation, where was it to?
The Scoop
We traveled to Okinawa, Japan in April, 2013. Our family visited the Okinawan historical sites and the beautiful ocean. The Okinawan Aquarium and Pineapple Park were also fantastic destinations. Also, we ate sushi, which my husband and sons enjoyed very much
We traveled to Montreal, Canada this August. We walked around Old Montreal and visited Notre-Dame Basilica. We drove a long way to visit the waterfall and mountains at Lac-Superieur. We went to Chinatown at Montreal and ate Lanzhou ramen. It was delicious.
Family Gallery
Outside of work, Faye enjoys nurturing her beautiful garden, and spending quality time with her family. Check out the gallery below for a glimpse of her life outside of NCI!
Get Started
Don't Let the Complexities of Your Financials Burden You Any Longer
In addition to offering outstanding engineering services, NCI also has a comprehensive grant and funding department. Contact us today to find out more about how we can help make your project a reality!
At NCI, No Client is Too Big or Small
Whether you are a small village or municipality looking for help with upgrades, or a county engineer or government agency doing major highway or infrastructure work, NCI has the capacity and experience to meet your needs.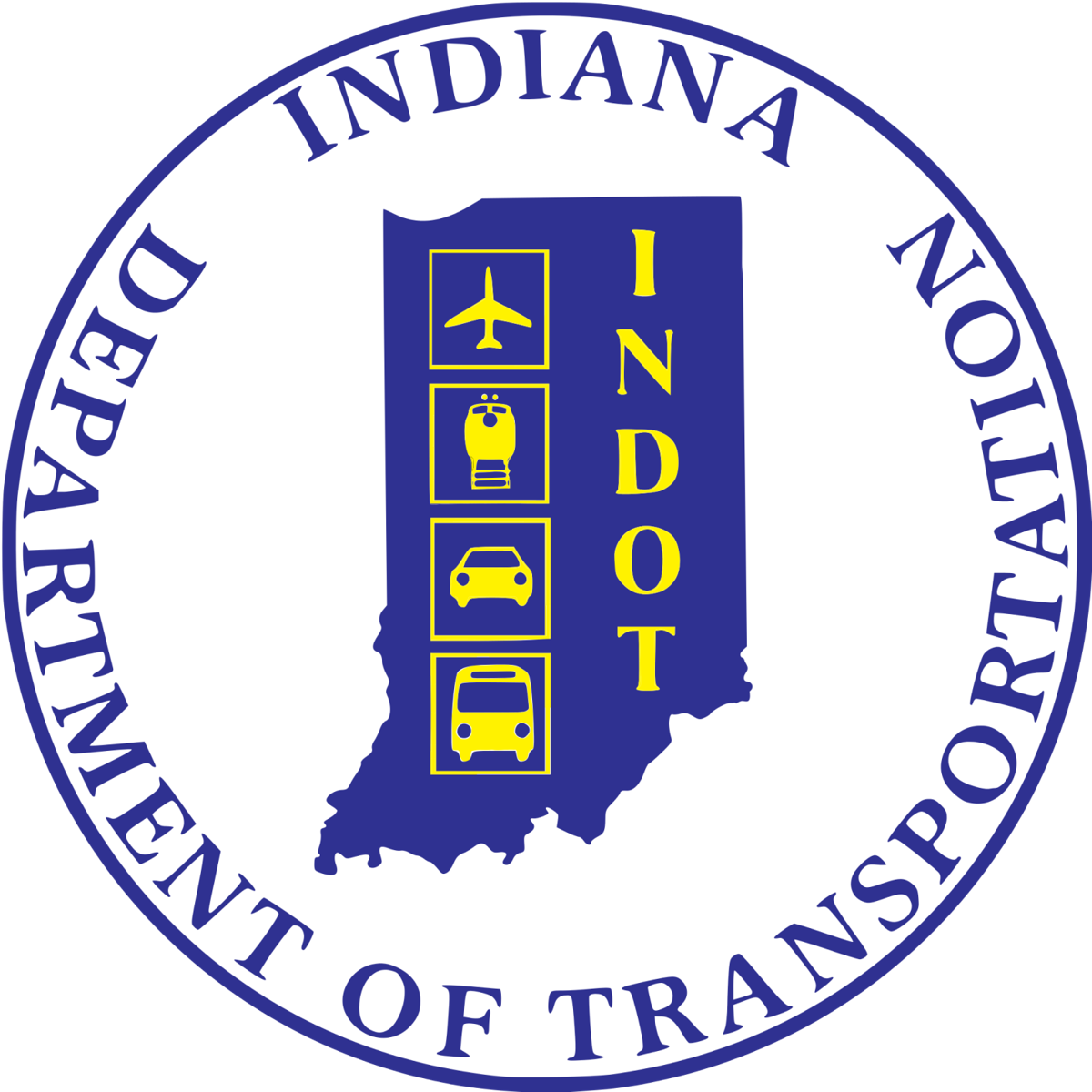 " I have enjoyed working with NCI on many of MCEO's largest and most critically federally-funded projects, as well as on many other small and medium-sized transportation projects....The dedication of NCI's staff to each project never varies, and outstanding client service has become a hallmark of your firm."
Richard G. Splawinski, PE
"...the most difficult component of the project was an extremely aggressive schedule....It was NCI's commitment to the schedule, exceptional communication, and a thorough understanding of the ODOT process that enabled them to complete the project on time. I feel confident in the abilities of Tom and his staff at NCI and would highly recommend this group for any future engineering service's needs."
Joseph E. Shaw, PE, PS
"In closing, let me say that if more consultants were as easy to work with and as accurate in preparation of plans, my job would be much easier. You should be held up as an example for other firms."
Kenneth B. Harvey, PE
Join Us
Our Clients Are Like Family
Clients come to NCI because of our outstanding reputation, and stay with us because of our tireless dedication and the personal touch and professionalism we bring to each and every job. At NCI you are not just a project, your vision and input are paramount in our design plans. We look forward to being a firm you can trust to deliver outstanding results time and time again.
Accounting Resources & Articles
We invite you to be our guest! HAKUNA MATATA and the Bear necessities WILL ALWAYS BE OUR GUIDE to infinity and beyond. WE LET IT GO with a bibbidi bobbidi boo and always whistle while we work because there may be something there that wasn't there before. The ocean...
Contact Us
We're excited to learn more about how we can make your project a success. If you have a question about a specific job, grant, or just want to learn more about NCI, feel free to use the contact form on the right to get in touch!
3220 Central Park West, Toledo, OH 43617
M-F: 8am-5pm, S-S: Closed